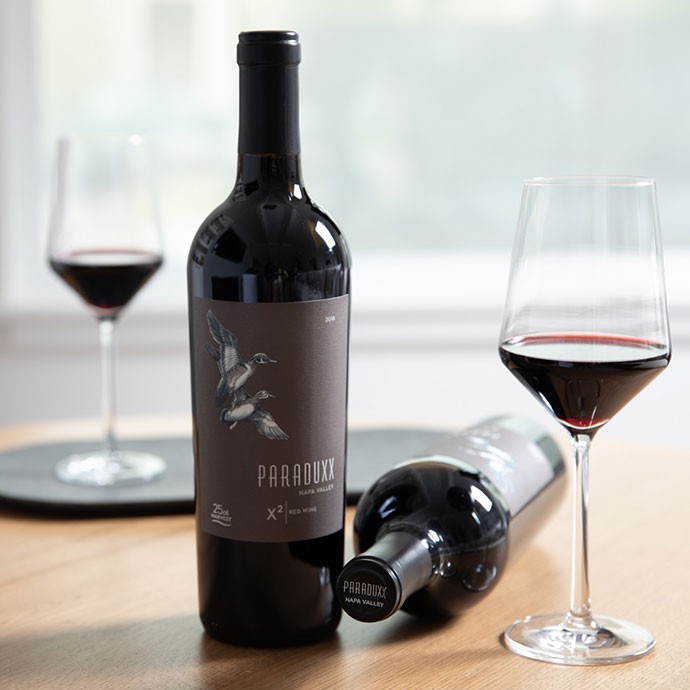 2018 Paraduxx X2 Napa Valley Red Wine
The latest vintage of our pinnacle wine is here and ready to be enjoyed. Balancing luxurious opulence with a stately sophistication, this wine begins with dramatic aromas of blueberry, brown sugar, cigar box and sweet tabacoo lead, as well as hints of anise and dark chocolate.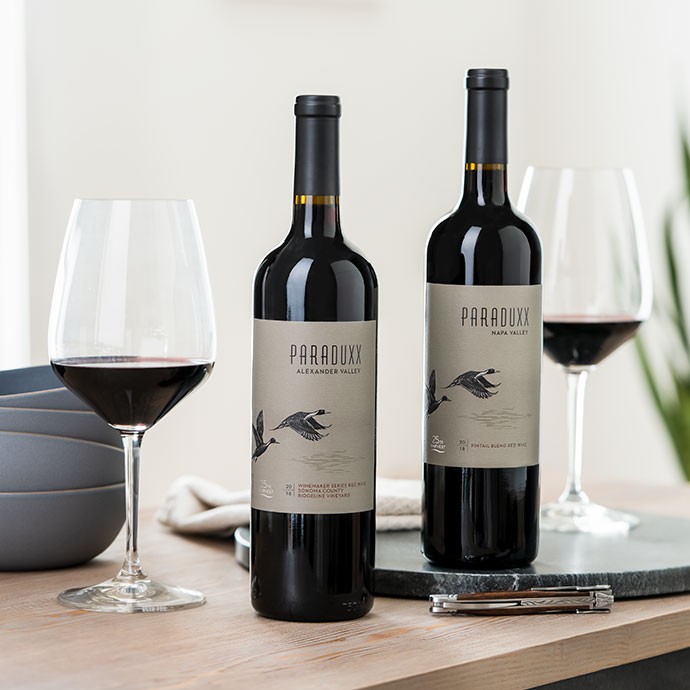 Explore Paraduxx Blends
Inspired by the great blends of the world, our wines showcase the diversity of Napa Valley and its unique terroir. From our robust Spain-inspired Ridgeline Vineyard Red Wine blend, to our gorgeous classic blend of Cabernet Sauvignon and Zinfandel highlighted in the Pintail Red Wine, these wines strike an amazing balance between Old-World and New.
Follow Us: @paraduxxwine