Chorizo Cheddar Cornbread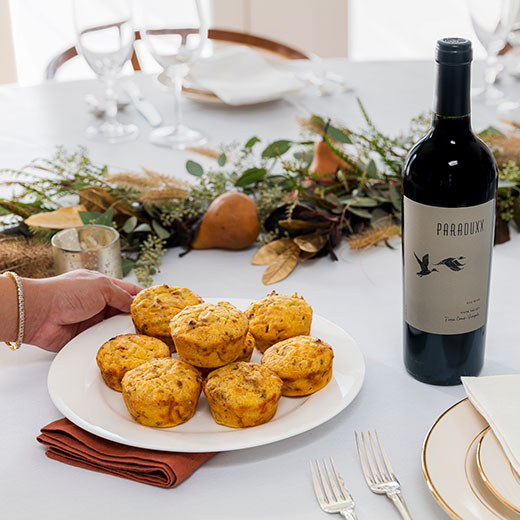 Yield: 8-10 servings
Prep: 10 minutes | Cook: 40 minutes
Total Time: 50 minutes
Ingredients
½ lb ground chorizo
1 ½ cup cornmeal
1 cup flour
2 tsp baking powder
1 tsp salt
1 ½ cup buttermilk
8 tbsp melted butter
2 eggs
2 tbsp maple syrup
1 can chopped jalapeños or 1 fresh seeded and finely chopped
1 cup aged cheddar cheese - grated
Preparation
Preheat oven to 400 degrees.
Prepare a 10 inch cast iron pan, 8 x 8 baking pan or 10-12 muffin tins - brush with melted butter to coat.
In a skillet over medium heat - cook chorizo until browned about 7 minutes. When done, transfer to a bowl to cool.
In another bowl combine all dry ingredients. Toss to combine.
In a large bowl - whisk together buttermilk, butter, eggs, maple and jalapeño.
Add dry ingredients to wet ingredients and gently mix with a spatula. Add chorizo and cheddar - mix until combined, but don't over mix.
Pour into prepared baking dish and bake for 20-25 minutes or until golden on top and a toothpick comes out clean. For muffins - check after 15 minutes.
Cut into desired shape and nestle into a linen lined basket for serving.
Take a look at our recommended wine pairing for this recipe below.
Pairing Recommendations - Red Blend