Sold Out

May Winemaker Dinner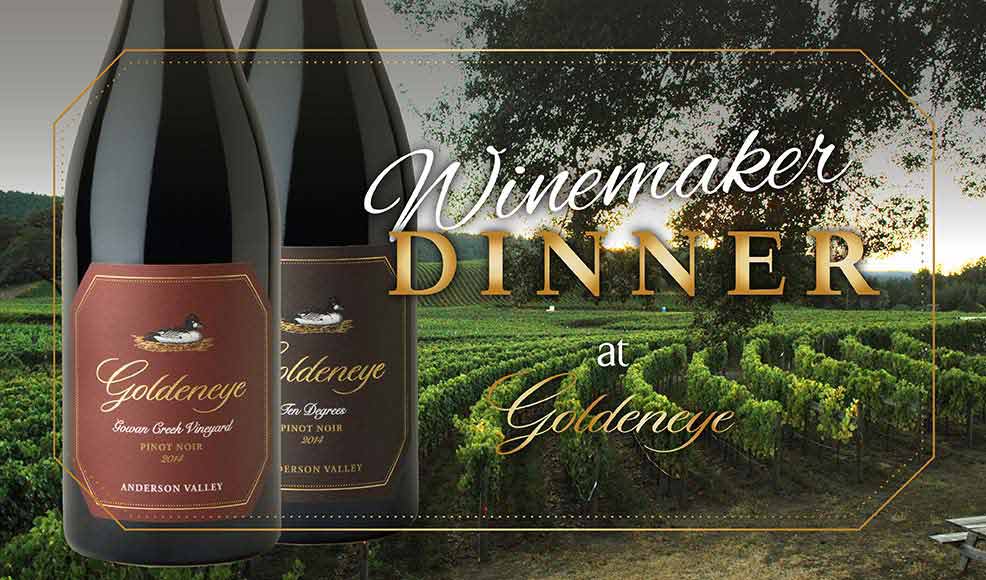 Join us for this Pinot-centric evening! Enjoy multiple courses of tantalizing wine-paired creations from Chef Janelle Weaver of The Bewildered Pig. Throughout the evening, we'll be pouring our fantastic 2015 vintage, current release vineyard-designate Pinot Noirs from Goldeneye, along with a selection of outstanding Chardonnays from Migration.
Ticket Prices:
Sold Out!
*Note: Guests must be 21 and over to attend. No pets are allowed at this event. All ticket sales are non-refundable.
May 18 2018
6:30 PM to 10:00 PM
View Menu (PDF)
Goldeneye
9200 Hwy 128 Philo, CA