Mango Avocado Salsa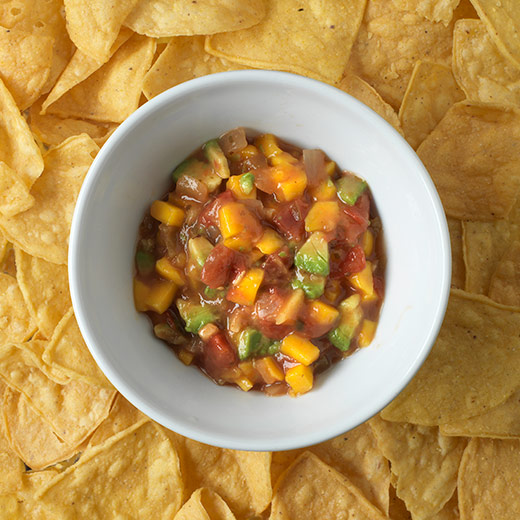 Yield: 1.5 cups
Prep: 10 minutes | Cook: 1 hour
Total Time: 1 hour and 10 minutes
The perfect salsa for all your summer parties, this colorful mango avocado salsa is light and refreshing. We recommend doubling the recipe as its a crowd favorite!
Ingredients
2 Mangos, diced
1 Avocado, diced
2 tbsp lime juice
2 tbsp red peppers, minced
2 tbsp Red Onion, minced
2 tbsp Cilantro, finely chopped
1 tsp garlic, minced
Salt and Pepper
Preparation
Combine all ingredients and season to taste. Marinate for 1 hour before serving.
Take a look at our recommended wine pairing for this recipe below.
Pairing Recommendations - Rosé