Grilled Lamb Chops with Spring Vegetables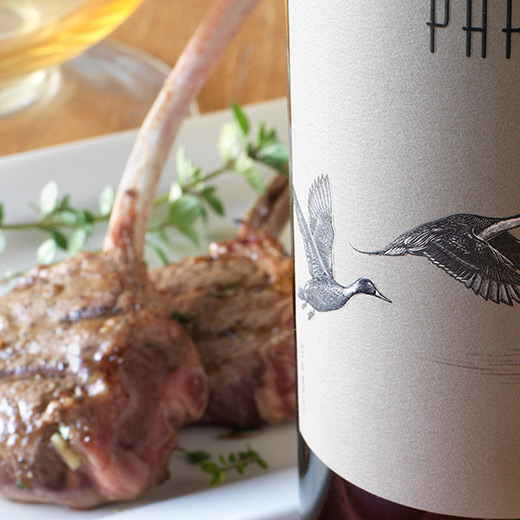 Yield: 4-6 servings
Prep: 1 day | Cook: 30 minutes
Total Time: 1 day and 30 minutes
Summer days are perfect for grilled lamb chops with spring vegetables. Fire up the grill, add the chops and sear for about three minutes. Enjoy!
Ingredients
Lamb Chop:
2 trimmed racks of lamb
4 tbsp extra virgin olive oil
5 cloves of garlic (crushed)
4 tbsp good quality red wine
2 tbsp good quality red wine vinegar
3 tbsp fresh rosemary & thyme leaves
1 tbsp crushed black peppercorns
Salt and pepper
Vegetables:
4 cups mixed spring vegetables such as baby carrots, spring onions and fava beans
Preparation
Using a heavy knife, cut between the bones of the racks, separating the lamb into individual chops. Lay the chops flat in a shallow, non-reactive dish.
In a medium bowl, combine the olive oil, crushed garlic, red wine, red wine vinegar; whisk until thoroughly mixed. Add the rosemary and thyme and black peppercorns; spoon the marinade evenly over the chops. Marinate overnight, turning once.
Sauté or steam a selection of your favorite spring vegetables.
Cooking/Assembly:
Pre-heat the grill. The lamb chops will only take five to eight minutes to cook, so it's best to have your mushrooms and vegetables finished first.
Remove the chops from the marinade, scraping off the solids. Season both sides with salt and pepper. Grill on medium-high to desired level of doneness (about three minutes per side for medium rare).
Allow to rest five minutes before serving. Garnish with a sprig of fresh rosemary.
Recipe Courtesy of: Chef Stephen Barber of BarBersQ, Napa Valley
Take a look at our recommended wine pairing for this recipe below.
Pairing Recommendations - Red Blend