Winemaking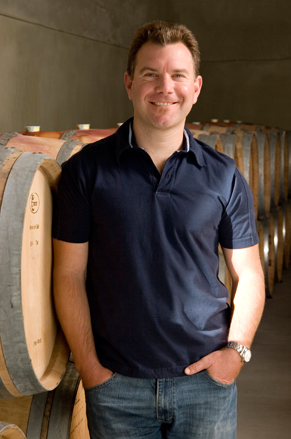 DAVID MARCHESI
Winemaker - Paraduxx
Born and raised in Northern California, David grew up in an Italian-American family in which the rich relationship between food and wine was a part of daily life. While earning a degree in history from the University of San Diego, David became fascinated with the impact of wine and spice on the shaping of early civilizations. He also began exploring an interest in horticulture and botany. These diverse interests, and a growing love of wine, led him to his first winery position at Oakville's Cakebread Cellars. At Cakebread, David dedicated himself to the hands-on work of a winery. At the same time, he began studying viticulture and winemaking at Napa Valley College and through the University of California, Davis extension program.
Eager to broaden his experience, and his horizons, David went to Australia to work harvest for the renowned d'Arenberg Wines in 2001. After harvest, he traveled extensively, visiting over 100 wineries and all of Australia's major winegrowing regions, before returning to the U.S. to join the team at Sonoma's Gundlach Bundschu Winery. The following year, the opportunity to study wine chemistry at the University of Adelaide brought David back to Australia. During his second stint in the country, David focused on expanding his understanding of viticulture by working in the vineyards of Genesis Vineyards and Leabrook Estate. He also worked alongside winemaker Martin Shaw and Master of Wine Michael Hill Smith at Shaw and Smith Wines.
In 2003, David returned to Gundlach Bundschu as the cellar supervisor, a position created specifically for him, and was later named assistant winemaker. In January of 2007 he was promoted to associate winemaker for Gundlach Bundschu, and named winemaker for its sister winery, Bartholomew Park, where he was able to focus primarily on organically farmed, estate-grown Zinfandel, Cabernet Sauvignon and Syrah. While at Gundlach Bundschu and Bartholomew Park, David refined his approach to blending, while at the same time immersing himself in the vineyards, working alongside noted vineyard manager and organic farming pioneer Phil Coturri.
"Working with a number of very talented people on two continents has shaped my understanding of winemaking and given me a unique perspective," says David. "Though I've learned a great deal from others, I've also followed my own path to explore my passion for wine and the art of the blend. I think this unique approach also echoes the stylistic ideals of Paraduxx. While there is a stylistic continuity that runs through our portfolio, each of our Napa Valley blends charts its own course, and sets its own benchmark."
THE ART OF THE BLEND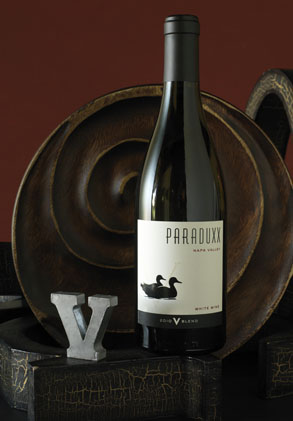 As the winemaker for Paraduxx, David Marchesi is committed to the simple, yet bold idea that the Napa Valley-one of the great winegrowing regions of the world-is capable of producing truly exceptional blends that showcase a uniquely Californian personality. To this end, David combines a passion for viticulture and a love of blending with winemaking skills honed on two continents to produce wines of stature and sophistication.
Fusing the robust flavors of California's native Zinfandel with the grandeur of Cabernet Sauvignon, Paraduxx's premiere bottling embraced the best of both core varietals to produce a world-class blend with a decidedly Californian personality. With a nod to the great blends of the world-from the Super Tuscan wines of Italy to the Shiraz-Cabernet Sauvignon blends of Australia-this wine became Paraduxx's flagship bottling. It also became a template for future blends, creating a philosophy to guide Paraduxx's exploration of the union of different varietals. This philosophy can be seen across the Paraduxx portfolio, where every blend features at least one non-Bordeaux varietal. Stylistically, winemaker David Marchesi strives to create blends that capture the essence of their Napa Valley terroir - wines that are inherently ripe, robust and compelling, but that are also impeccably balanced, with the depth, complexity and acidity to complement great modern cuisine.
Dedicated to attaining new benchmarks for blends in California, David combines consummate Napa viticulture with a vibrant approach to winemaking. Understanding that each vineyard block is as one-of-a-kind as a fingerprint, David harvests and barrel ages each lot of fruit separately. These lots come from four acclaimed estate vineyards (Stout, Candlestick Ridge, Rector Creek and Monitor Ledge), as well as a selection of fruit from some of the finest growers in the Napa Valley. Reflecting the rich diversity of the Paraduxx portfolio, grapes come from an array of mountain and valley floor vineyards in some of the Napa Valley's most acclaimed sub-appellations (including Calistoga, Rutherford, St. Helena, Howell Mountain Yountville and Pope Valley).
To preserve the distinctiveness of this sought-after fruit, David does as many as 50-60 individual fermentations in a given vintage (some as small as two barrels). As part of the Paraduxx winemaking program, David utilizes upwards of 15 different coopers to age the 10 or more varietals he works with each growing season.