Plan An Event
Paraduxx - Napa Valley

Paraduxx has earned acclaim as the only winery solely devoted to contemporary Napa Valley blends. Stylistically, winemaker David Marchesi strives to create visionary blends that capture the essence of their Napa Valley terroir—wines that are inherently ripe, robust and compelling, but that are also impeccably balanced. The Paraduxx property features a state-of-the-art winemaking facility framed by lush vineyards. The stylish grounds offer a variety of settings that will work for almost any marketing event with shady courtyards, a covered vineyard pavilion and a modern private dining room. We offer exquisite menus created to complement our acclaimed Napa Valley wines that can be tailored to educational experiences of any style guaranteeing a unique and memorable occasion for you and your guests.

Group Venue Options: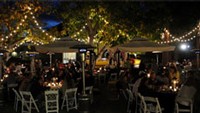 Courtyard
Just steps from the Paraduxx Vineyard House veranda, our outdoor courtyard features sunshine and dappled shade from the deep-rooted walnut trees and majestic redwoods. With the ability to accommodate up to 300 guests, this is the perfect location for larger groups.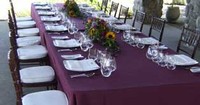 Pavilion
Our stone pillared pavilion offers beautiful views and a covered location perfect for groups of up to 45. With our Rector Creek Estate Vineyard as the backdrop, your dining experience is guaranteed to be memorable.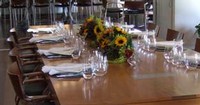 Private Dining Room
In the Paraduxx Vineyard House private dining room natural light has been combined with exposed beams, contemporary finishes and comfortable furnishings to create an airy and inviting environment that is perfect for meetings, tastings or dining experiences of up to 75 guests.
Group Tasting Options:
Seated Portfolio Tasting
Featuring wines from across our portfolio, this wine tasting experience features five current release wines from our acclaimed Napa Valley offerings.
Elevated Blend Tasting Experience
For those guests who have always wanted to try their hand at winemaking: this is the experience for you! Test your palate and try your hand at the art of the blend. During this lively, hands-on experience, you will be guided through a component tasting of the three core varietals that make up Paraduxx.
Custom/Private Group Tasting
We can customize marketing events to fit your needs! Contact us to discuss your requests in detail.
Group Events - Capacity
Outdoor standing: 450
Outdoor seated: 300
Indoor standing: 100